Thursday Jul 08, 2021
Jolly Bearded Promotions' Seb Akehurst takes his toy story to infinity and beyond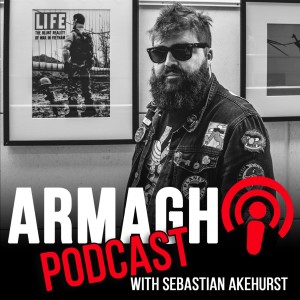 Seb has created an exhibition, both clever and imaginative, but also at times seemingly at odds with the innocence of toys. Upstairs in the gallery, a darker space awaits, with toys represented in wartime scenarios with recreations of iconic photographs and movie scenes from black and white D-Day battle scenes, moving to colour with the Vietnam War and the Middle Eastern conflicts.
In his final year at the University of Ulster in 2014 studying Interactive Media Arts, Seb focussed on War Photography.
Frank Capa, Roger Fenton and Matthew Brady became major influences on his work – particularly how their photographs were used as propaganda tools.